Tasty and delicious food doesn't always means unhealthy oily and spicy foods. You might have experienced an extremely tasty food, with very less calories. The secret is nothing but the simplicity of the dish. The real and natural taste of anything in this world is unbeatable. It's not just the taste that matters, but what matters more is our health. Here are 5 simple, healthy recipes to make at home, which can blow your time with delicious things! The most important thing and a special factor of these foods is; they won't take much of your time to prepare them. These foods when combined with effective workouts to lose fat will help in providing a toned body and won't take more than 10 minutes to prepare and eat. So let's check out the 8 simple healthy recipes to make at home.
8 Simple Healthy Recipes to make at Home
Eating healthy meals have become on of the greatest challenges in modern times where people are always pressed for time and don't have the time or opportunity to cook healthy meals. Therefore, we have compiled few quick easy healthy recipes in this article that can be made in a jiffy.
Red Tomato Soup
Red tomato soup is one of the best vegan weight loss recipes to make at home. This dish is not only delicious but also contains essential nutrients for better health. Being low in oil, sugar and calories, it can be enjoyed by calorie conscious people and people suffering from diabetes.
Ripe Red Tomatoes – 4
Coriander Stems – 4
Cinnamon sticks – 1 inch in size
Cloves – 2s
Pepper Corn – 5
Bay Leaf – 1
Star Anise – 1 small
Corn Flour – 2 spoons
Water – 2 cups
Tasters that can also be added: Carrot – 1, Beetroot – 1
Tasters that can also be added: Carrot – 1, Beetroot – 1
Preparation:
Take 4 fresh ripe tomatoes and cut them into quarters and put them in a vessel. Add chopped pieces of carrot and beetroot to it. Heat the pan and add all the vegetables to it. Add 2 cups of water to it and boil it. Once the vegetables are cooked, smash them and make it into a fine thick paste. Meanwhile take Spice-bay leaf, Cinnamon, Cloves, Anise and Pepper and blend them.
Take 2 cups of water and 2 spoons of corn flour to it. Stir it well so that there are no lumps. Add the vegetable paste and the blended spice powder to the starch. Start boiling the mixture. Put it on low flame and stir well. Add salt, sugar and pepper as required. Garnish the soup with coriander leaves. Serve hot for great taste.
Note: You can even add as many vegetables as possible along with the tomatoes, making it a mixed vegetable soup.
Indian Masala Sweet Corn
This is one of the most delicious healthy foods recipes that add a spicy twist to the plain sweet corn. This easy recipe can be prepared in a jiffy and is loaded with nutritional benefits as it contains fresh vegetables.
Sweet corn- 2 Cups
Onions – 100gms
Carrot -100gms
Cucumber- 100gms
Tomatoes- 100gms
Chilies 2-3
Butter (low fat) – 1tbsp
Coriander- For Garnishing
Salt and Chat masala- For taste
Preparation:
Take 2 cups of sweet corn into a container and boil it. Take a pan and add a spoon of butter (low fat) and fry the chilies along with finely chopped onions, carrots, tomatoes and cucumber. Add some salt and chat masala depending on the taste. Let it fry for 2 minutes and then take it off the stove. Finally add the cooked sweet corn to it. Mix them well and serve hot for great taste.
Note: You can also have it as a salad by adding the raw vegetables instead of frying them to the cooked sweet corn.
Combo Veg Franky
This is one of the most simple and healthy recipes that are considered to be every Mother's favorite, as it gives basic minerals and proteins required for the children. It is a natural protein food that is also loaded with vitamins and minerals and is loved by the whole family.
Ingredients:

Garlic: finely chopped 1Tsp
Finely chopped onions-1 cup
Sliced capsicum-1/4 cup
Cauliflower florets-1/2 cup
Bean sprouts- 1 cup
Carrot-1/4 cup
Corn flour -2 tablespoons
Salt and freshly ground black pepper powder to taste
2 tbsp. chili sauce
4 whole wheat chapattis
3 tsp. oil for cooking
Preparation:
Heat the oil in a frying pan. When heated add the garlic and fry them into golden color. Add onions to it and do the same. Now add some of the cauliflower, capsicum, bean sprouts, and carrots, cook them on medium flame for a few minutes and check them frequently if they are cooking well. Now make a corn flour paste by adding 2tsp of it to ½ cup of water. Mix it well without lumps and add it to the cooking vegetable mix. Add salt, pepper, sugar (optional) according to your taste and put it aside.
Now take the chapattis on the flat pan. Heat it by adding few drops of oil on both the sides, till its golden brown. Put the vegetable mix on the chapattis and roll it up tightly.
Note: You can include all the vegetables to make it more healthy and tasty.
Desi Bhel Puri
This is one of the most popular Indian healthy recipes that is also a common street food all over India. It is one of the best healthy snacks to munch on while watching a movie or game. It is extremely healthy and low in oil that makes it suitable for weight watchers.
Ingredients:

Puffed Rice (Marmora) – 1 cup
Chopped Tomato -1/2 cup
Chopped Onion – 1/2 cup
Chopped Cucumber- ½ cup
Chopped Coriander Leaves -1/4 cup
Masala- 1tsp
Tamarind Chutney- 5tsp
Coriander Leaves and Mint Chutney-6 tsp.
Lemon Juice- 2 tsp.
Ingredients for Tamarind Chutney:
Tamarind- 50gms
Jaggery- 50gms
Cumin Powder (Jeera Powder) – 1tsp
Red Chili Powder- 2tsp
Black Salt and Normal Salt- For Taste
Preparation:
Take tamarind and jaggery in a container and add ½ cup water. Boil it for 10mins. Once it is boiled, leave the mixture till it cools down and filter it. Now, add chili powder, cumin powder, black salt and normal salt to it. Mix it properly.
Ingredients for Mint Chutney: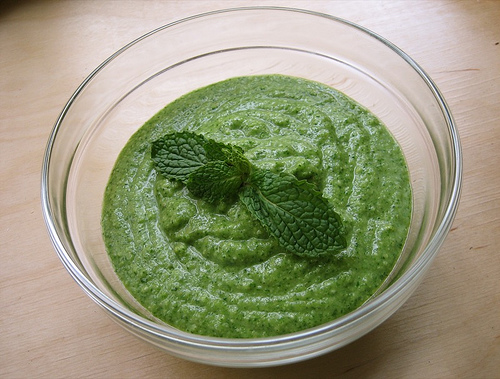 Mint Leaves- ½ of a cup
Coriander Leaves- ¼ of a cup
Cumin (Jeera) – a pinch
Chilies- 4-5
Salt- For Taste
Sugar- For Taste
Preparation:
Take all the ingredients in a grinder and grind till it becomes a fine thick paste. Empty the grinder into another container and a little water to it.
Final Preparation:
Take Puffed rice in a pan and slightly fry it. Mix tomatoes, onions, coriander leaves and cucumber. Take the chutney's (according to taste) in the mixing bowl and mix them well. Garnish with coriander.
Sprout Salad
This recipe combines some of the healthiest sprouts to eat for better overall health. You can include this in your regular diet as well.
Ingredients:

Sprouts – 1 cup (green gram, channa, ground nuts well soaked in water)
Onion – 1/2 (Chopped)
Tomato – 1 (Chopped)
Green Chilly – 1 (Minced)
Lemon – 1/2
Salt – For taste
Mint leaves – 2-3 (finely chopped)
Preparation:
Take 1 cup sprouts and add finely chopped onions, tomatoes and chilli to it. Mix them well and add tasters like salt and lemon juice as required. Place the mixture in the bowl and garnish it with some mint leaves.
Baby Corn and Pudina
This is a delicious and flavourful starter recipe that contains the goodness of fresh baby corn and mint. It is one of the fast healthy recipes that take just 10 minutes to prepare and can be included in any low calorie diet plan. This recipe involves no deep frying that keeps the nutrients of the corn intact and cut out the calories.
Ingredients:
For Green Chutney
Chopped Mint Leaves – 1 Cup
Chopped Coriander – 1/2 Cup
Onions Sliced – 1/4th Cup
Green Chillies – 3 Roughly Chopped
Lemon Juice – 1 tbsp.
Sugar – 1/4th tsp.
Salt to taste
Other Ingredients
Baby Corn – 2 Cups cut vertically
Low Fat Butter Melted – 2 tsp.
Black Salt – 1/4th tsp.
Corn flour – 1 and 1/2 tsp.
Salt to taste
Preparation:
Green Chutney – Add all the ingredients of the green chutney in a mixer and blend to form a smooth paste. You can add some water to it to facilitate the grinding.
Final Preparation:
Add some water in a deep bottomed pan and put the baby corn into it, add some salt and let it boil till the corns are soft. Remove from flame and drain excess water from the corn. Now, Pour the chutney into the baby corn and mix well. Set aside for 10 minutes. Heat a flat-bottomed pan and add the butter to it and sauté the marinated baby corn on medium flame for a few minutes. Sprinkle black salt and corn flour from top and cook on medium flame for another 3 minutes. Serve hot with tomato sauce.
Baked Beans and Potato Chaat
We Indians are in love with the spicy and tangy taste of chaat and there are a wide range of traditional chaat recipes. The baked beans and potatoes chaat is one of the easy recipes to make at home that can consumed as it is or topped over toasted brown bread. Beans are an amazing vegetarian source of protein which makes this recipe an inseparable part of a healthy bodybuilding diet.
Ingredients:
Beans – 1 Cup
Potatoes – 2
Cumin powder – 2 tsp.
Chaat masala – 2 tsp
Chopped coriander leaves – 2 tbsp.
Salt to taste
Butter – 2 tsp.
Bread slices – 4
Crisp sev – 1 cup
Preparation:
Soak the beans overnight in 2 cups of water. The next morning, drain the excess water from the beans, rinse them well under running tap water 2 to 3 times and put them in a pressure cooker, add 2 to 3 cups of water and cook for 5 to 6 whistles and then cook on low flame for 15 minutes. Now, remove the cooker from flame, wait till the pressure is released and then take out the beans and keep aside. Now, boil the potatoes, peel and dice them into small cubes. Add salt, chaat masala, chopped coriander leaves and the butter to it. Mix well and mash the potatoes with a fork and keep aside. Butter the bread slices and spread the potato mix over the bread slices evenly. Preheat the oven to 200 C and bake the bread slices on a baking tray from 10 minutes. In a bowl mix the onions and some coriander leaves with chaat masala and keep aside. Now, put a spoonful of the baked beans on top of the mashed potatoes, sprinkle some onion and coriander leaves the mixture, top it off with some crisp sev and serve with tea or cold beverages.
Puffed Rice Upma
Puffed rice upma or murmura upma is one of the easy healthy food recipes from South India that has a savory and delicious taste. It is extremely popular with kids and people of all ages. The low oil content of this dish makes it a healthy snack for calorie conscious people.
Ingredients:
Puffed rice – 250 grams
Onion Chopped – 1
Tomato Chopped – 1
Fried Gram Powder – 2 tbsp.
Lemon Juice – 2 tbsp.
Coriander leaves Chopped – 1 tbsp.
Mixed Chopped Vegetables – 1 cup (Carrots, Capsicum, Green Peas, Boiled Potatoes)
Salt to taste
Seasoning Ingredients:
Oil – 3 tbsp.
Green chillies – 3
Curry leaves – 6 to 8
Mustard Seeds- 1/2 tsp.
Jeera – 1/2 tsp.
Channa Dal – 1 tbsp.
Urad Dal – 1 tbsp.
Procedure:
Wash and rinse the puffed rice thoroughly and squeeze off the water with your hands. If you are using a thicker variety of puffed rice then you can soak them for 5 minutes, but if you are using the fine variety then is better to rinse them with water and remove excess water immediately by squeezing with your hands. Heat some oil in a deep bottomed pan and add the mustard, cumin, channa dal and urad dal to it and fry till they turn golden brown. Now, add the curry leaves and green chillies sauté for 1 minute and then add the onions. Fry for 3 to 4 minutes and add the tomatoes, salt and turmeric. Fry till the tomatoes turn soft and mushy. Now, add all the vegetables, fry for another 5 minutes, then add the puffed rice to it, cook on high heat for a few minutes and then add the fried gram powder and chopped coriander leaves, mix well, remove from flame and sprinkle lemon juice from top.
These are the 8 simple healthy recipes to make at home. It's always very important to maintain a healthy diet chart and stay healthy. Please feel free to drop us a line on what you think.